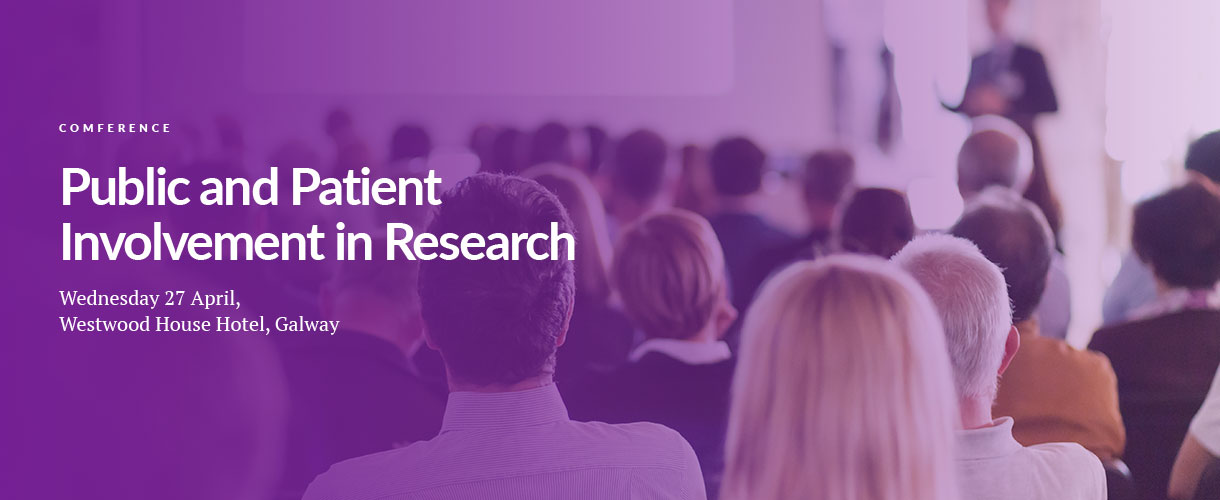 Attendees departed from our recent conference on Public and Patient Involvement (PPI) in Research inspired by the reports from patients, members of the public and researchers of the impact of patient/public involvement in the planning and conduct of a range of research studies and in the sharing of the research findings. The conference, held at the end of April in Galway and themed Working together, making a difference, was live streamed and watched by many in Ireland and abroad who were unable to join those who attended in Galway. #PPIConferenceGalway trended strongly on Twitter in Ireland during the day!
Starting Monday 9th May, each week, we will publish one of the presentations from the conference, so check back here to hear about PPI in action and of the benefit to both the public/patient representatives and the research study.
As Prof Kathy Murphy put is so succinctly in her presentation: The reason for involving patients as partners in our research is simple: it leads to better research.