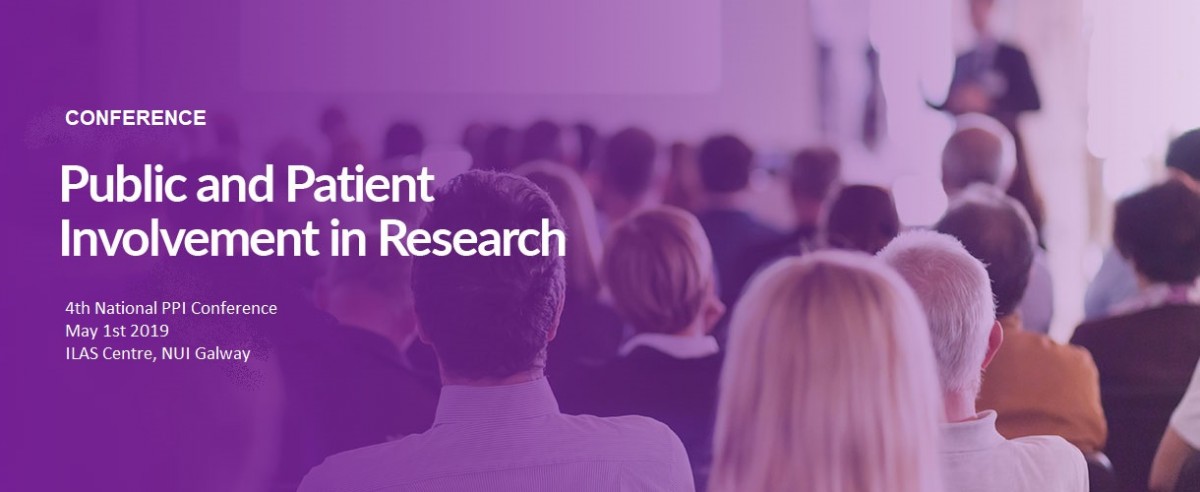 The HRB Primary Care Clinical Trials Network Ireland and PPI Ignite @ NUI Galway are delighted to co-host the 4th National Public and Patient Involvement (PPI) in Research conference
The theme of this year's PPI Conference is "Progressing Together"
This conference will take place on Wednesday 1st May 2019 at the Institute for Lifecourse and Society (ILAS), NUI Galway
We are delighted to announce for the first time a call for abstracts. For more information, please see our Lightning Talks with Feedback page.
Presentations in this session will focus on PPI methodologies and be approximately 7 minutes, with feedback from a panel of experienced PPI researchers and partners.
Come along to the conference hear about the many different ways in which the public and patients are working with researchers, allowing the voice of the patient to influence how studies are conducted and how results are shared. The conference will be streamed live on the day, so if you are unable to attend, join us online
Our program includes Derek Stewart (Patient Advocate); Helen Rochford-Brennan (Chair European Dementia Working Group.Board Member Alzheimer Europe); Paul Ryan (Irish Neonatal Health Alliance); Carolyn Jenkins (Medical University of South Carolina), with interactive workshops and more!