Key information:
You must register online – https://www.eventbrite.com/e/public-and-patient-involvement-ppi-in-research-conference-galway-online-tickets-94642248513   Registration closes on Monday 4 May at 5.30pm
We will send an email with the link to the conference to all who are registered by the closing date. Please check you spam mail if you do not receive this email by 3pm.
The conference room will open at 9.30 on Wednesday 6th Get there early! Please connect in from 9.30am so that you have no last-minute connection problems.
The conference will start promptly at 10:00 and run until 13:00. There will be two short breaks.
Please show your support for the presenters on social media using #PPIGalway2020
Click here for the conference programme and click here to read about the presenters.
What Do I Need to Join?
A computer (desktop, laptop), tablet, or smartphone. The newer the better.
You will need an internet connection. Collaborate monitors and adjusts to your connection speed. This means you can take part in sessions even when your connection is slow or your network is poor. To learn how to check the quality of your connection during the conference, and for handy tips, click here: https://help.blackboard.com/Collaborate/Ultra/Participant/Support/Network_Connection_Status
You will need a compatible internet browser. Please use the Chrome browser for the best experience. A full list of supported browsers can be found here: https://help.blackboard.com/Collaborate/Ultra/Participant/Get_Started/Browser_Support
Warning: Do not use Internet Explorer as your browser. This will not work.
Your computer/speaker audio must be turned on, and the volume turned up. Ensure your audio is not muted.
You will NOT need a microphone or camera.
Joining the Online Conference
You will have received an email containing a link that will allow you to join the conference online. Open the link in your computer or mobile browser by clicking on it, or copying the link into your browser window. A page like the one below will appear in your browser. The conference uses a system called 'Collaborate'. Type in your first and last name, as you would like them to appear to other attendees. Click on 'Join Session' after typing your name.
If you get a message that the room is full and you cannot join, use the link for the second conference room provided in the email.
If you get disconnected at any point, don't worry. Just reconnect again following these steps. You won't be disturbing anyone else.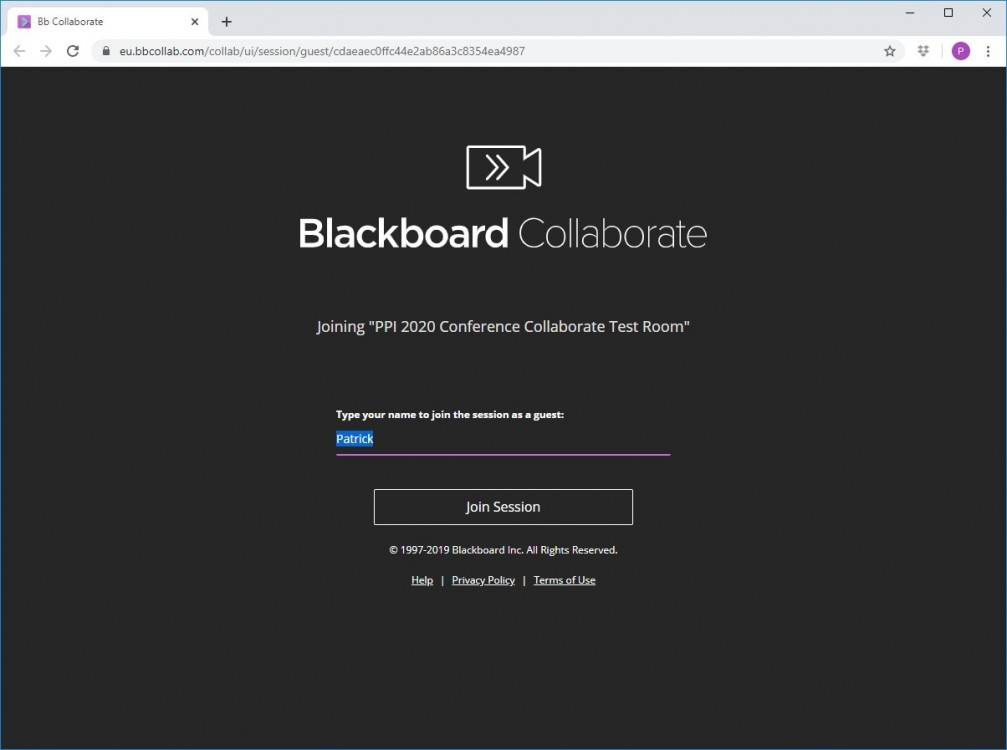 Microphone and Camera Access
You will not need to have a microphone or a camera to attend the conference. If you are prompted to allow access to a microphone (or camera), click 'Don't Allow', or dismiss the prompt, depending on your browser. Examples are shown below, with the red arrows pointing to where you need to click. If your microphone and/or camera are already enabled, don't worry. They won't be used for the conference. Nobody will be able to hear or see you.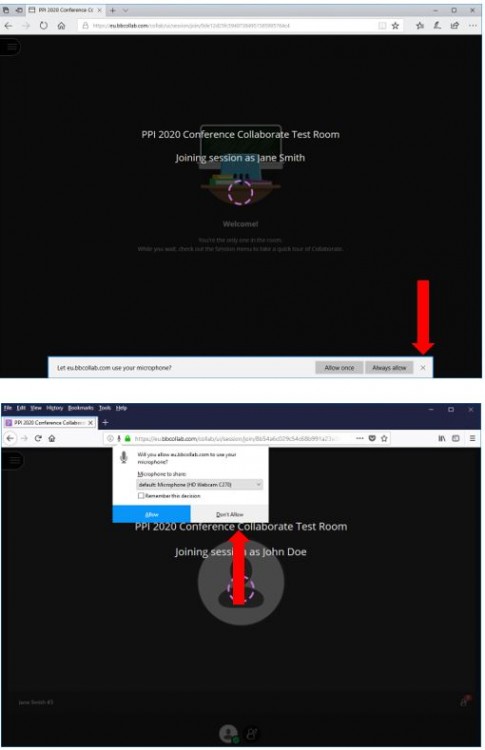 Microphone and Camera Access (Continued)
If you have not allowed access to your microphone and camera, you may see a warning like the one below. Dismiss this by clicking on the small 'x' in the upper right-hand corner. A red arrow is pointing at this 'x' in the picture below.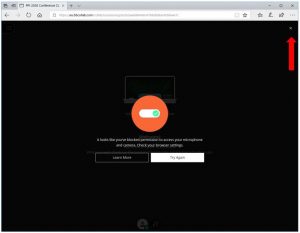 Interacting with presenters and other attendees
In Blackboard Collaborate, you can enter questions and comments in the online Chat (bottom right of your Collaborate screen when you have signed in). At the end of each presentation, please use the Chat to ask any questions.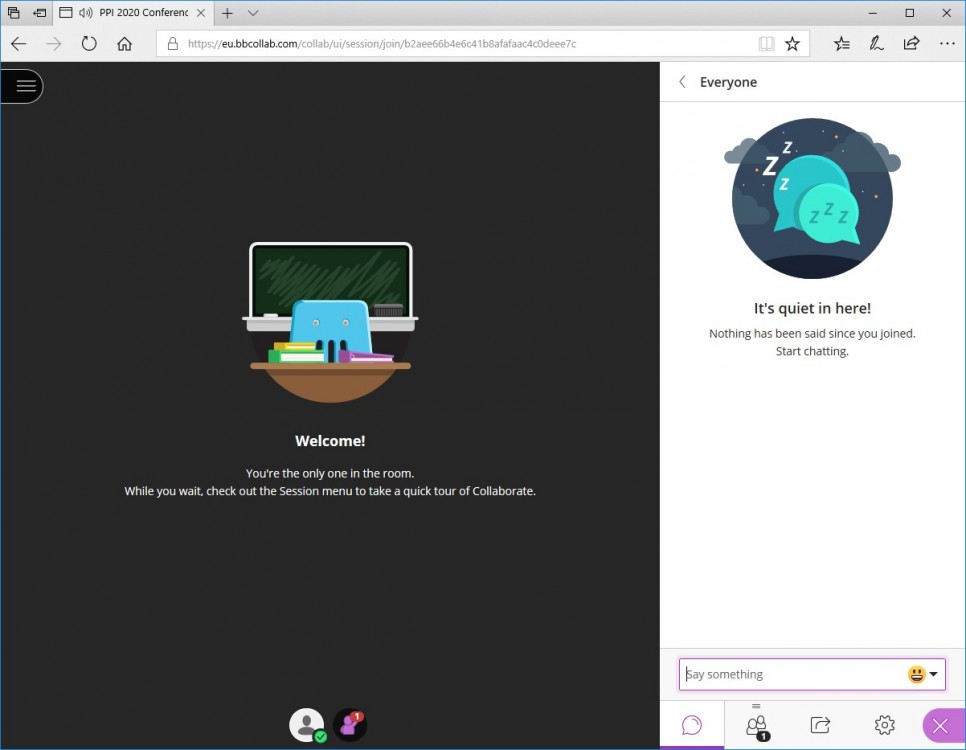 For more information about how Collaborate works, please download our Technical Support Guide.