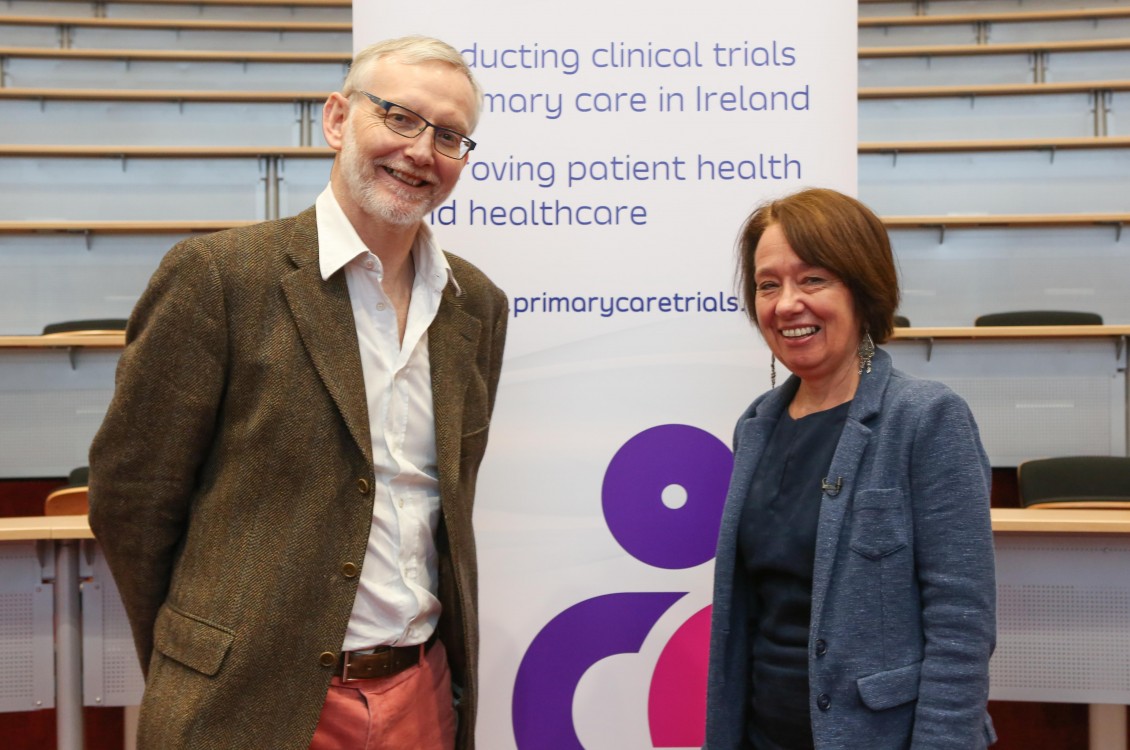 Sandra Eldridge – Cluster Randomised Trials in Primary Care
The network was delighted to support Sandra Eldridge's keynote presentation on '"Cluster randomised trials in primary care – where have we come from and where are we going?" at the Association of University Departments in General Practice in Ireland (AUDGPI) conference in NUI Galway on 9th March 2018. Prior to delivering the keynote presentation, Sandra was interviewed and answered 5 interesting questions about cluster trials.
Sandra is Professor of Biostatistics, Barts & the London Queen Mary's School of Medicine and Director of the Pragmatic Clinical Trials Unit.  Her major research interests are in cluster randomised trials and complex interventions, although her collaborative research is wide-ranging and she has an extensive portfolio of National Institute of Health Research (NIHR) funded research. She sits on several NIHR funding panels, directs a UK clinical research collaboration registered and NIHR funded trials unit, and is joint lead of the east London arm of Research Design Service London. Sandra currently leads an international collaborative group developing reporting guidance for pilot studies and a sub-group of the initiative to extend the Cochrane Risk of Bias Tool to non-randomised studies and trials with non-standard design.
Click here to watch Sandra's interview and presentation