The Core Operations Team manages the day-to-day Network activities and leads the Education and Training and the Public and patient involvement components of the Network.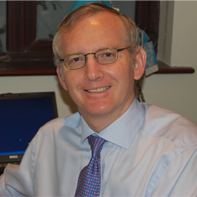 Prof Andrew Murphy
Director
Professor Andrew Murphy is the Director of the HRB Primary Care CTNI. Andrew is the Professor of General Practice at NUI Galway and a GP in Turloughmore Medical Centre, a few miles outside of Galway city. Prof Murphy has a distinguished research career, including leading a clinical trial on the provision of secondary cardiac care in the community which was, at the time, the largest academic-lead trial ever conducted on the island of Ireland. Andrew's  research, largely quantitative and always collaborative, addresses chronic disease management and professional practice in the community. In leading this Network, he builds on previous collaborations with partners in RSCI, QUB and the ICGP. With significant input from the public/patient guiding the research, Andrew has a vision that this Network will break new ground to answer common problems in primary care, that will improve individual patient health and healthcare.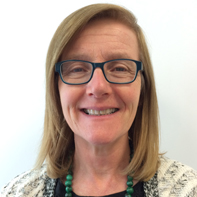 Edel Murphy
Development Officer
Edel worked for many years in the technology industry, with a focus on information design. She subsequently ran her own project management company, before moving into research, initially as a project manager at NUI Galway in the School of Nursing and Midwifery. Having completed a masters in Clinical Research in 2012, she has since worked in a number of different disciplines within the University, including General Practice and Economics. Her research interests include patient and public involvement in research, systematic reviews, and dementia and palliative care. In her role as Development Officer for the HRB Primary Care CTNI, Edel hopes to combine her industry and academic experience to play a pivotal role in increased clinical trial activity in Ireland and in particular, in embedding public and patient involvement as an integral component of all primary care research.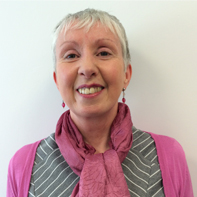 Breda Kelleher
Administrator
Breda Kelleher joined the School of Medicine, NUI Galway in January 2005 as a research administrator in General Practice.  This role was expanded in February 2011 to include general administrator in Obstetrics & Gynaecology. In July 2015 she joined the HRB Primary Care Clinical Trials Network Ireland as administrator on a half time basis, while continuing to work within the School of Medicine.  Her role includes supporting the Director and Development Officer within the Network, organising training and PPI events, procurement and managing budgets. Breda is also driving the development of an active social media presence for the Network, a growing communication channel for both academic and PPI activities. Breda draws on her experience in a number of different positions in industry prior to joining NUI Galway.