The core of the HRB
Primary Care CTNI
The primary care researchers at the core of the HRB Primary Care CTNI are undertaking leading edge research, collaborating with GPs, practice nurses and other primary care healthcare professionals all over Ireland. Focussed on research, training and knowledge exchange, the Network aims to build links with other national and international primary care researchers, other research networks of relevance to primary care, health policy decision-makers, patient organisations and industry partners conducting healthcare research.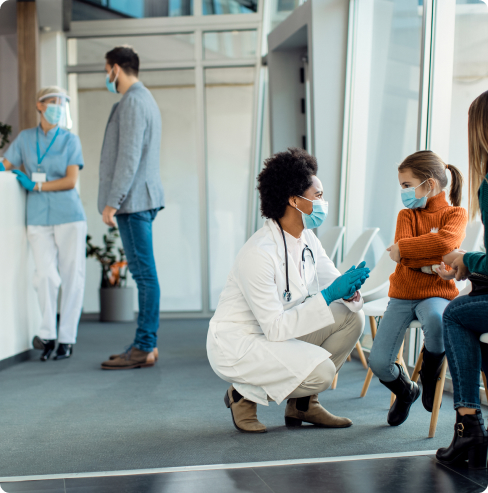 Established in 2015, we are engaged in a number of different types of studies:
Network-funded studies: two trials and a pilot study funded through the initial HRB Clinical Trials Networks grant
Externally funded studies
Multi-site international trials and trials-related research, with sponsors either from academia or from the life sciences industry
Network-supported studies
Study teams include or are supported by some of the Network academics and the studies are recruiting patients through primary care settings
Study Adoption
Process and Terms
The terms of study adoption for the network are as follows:
Keep the HRB Primary Care CTNI up to date
Research teams we support must provide and update information about their studies for the HRB Primary Care CTNI. At the outset, this includes a summary of your project, information for our website, information about the study design, the organisation that is funding the research and contact details. You must also supply (on request, usually once a quarter) brief information about key progress milestones (e.g. practices/patients recruited) and any learnings useful to the Network. This will help the Network manage future communication with and recruitment of practices into different studies.
Acknowledge HRB Primary Care CTNI support
We also expect you to acknowledge HRB Primary Care CTNI support on any material you produce about your study, including information for participants, websites and papers published in academic journals. Please contact us for logos.
Help build a stronger network
The study team are also requested to invite any practices they recruit from their study that are not from the network to register with the network, in order to streamline future practice recruitment of research-active practices.