Explore the opportunities open to you as a Network Investigator
Are you a GP or other healthcare professional interested in getting involved in research studies? We want to improve individual patient health and healthcare by conducting clinical trials in Irish primary care: but we cannot do it without you. Primary care research depends on researchers, general practitioners, practice nurses, pharmaceutical scientists, members of the public and decision/policy makers combining forces to improve individual patient health and healthcare.
Many GPs and practice nurses have already participated in research studies: we now extend that opportunity to all practices and all healthcare professionals working in primary care in Ireland. To become a Network Investigator, register with us!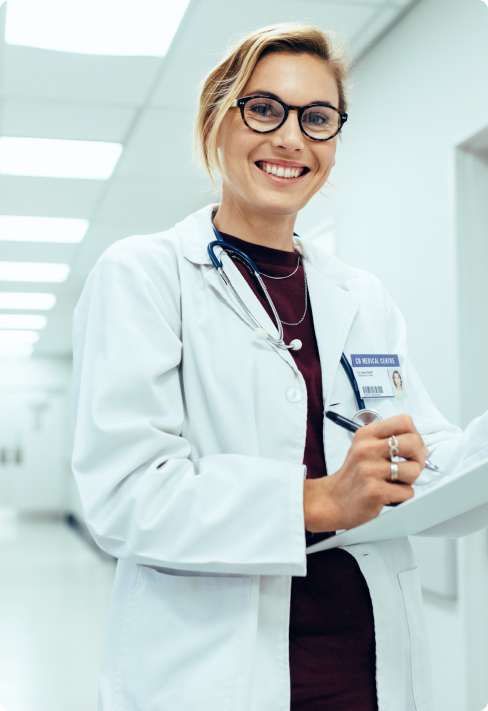 Becoming a Network
Investigator will allow you to:
Participate in clinical research that aims to answer important questions in primary care
Share your clinical insights to shape trial protocols or new treatment pathways
Provide your patients the opportunity to take part in clinical trials and to support the development of new treatments and approaches to care delivery
Collaborate with leading academics and clinicians to bring about change
You may also have your own research idea – read about how we will support you to become a Network researcher
Benefits from taking part in a research study
varies from study to study, but can include:
Provides you a simple way to complete your annual CPD audit
Generates a new revenue stream for your practice
Related meetings and activities can be used towards your CPD points
Makes connections with other general practitioners with similar interests
Keeps you up-to-date with the latest leading-edge therapeutics and emerging behavioural interventions
Gives you access to behavioural interventions that you can share with your patients after the study ends
Our promise to
Network Investigators
Our promise: We will support you throughout each research study, minimising the practice resources and time required to participate.
We are acutely aware of the time and resource pressures in primary care today. We will review all requests from study sponsors to conduct studies through our Network and will only adopt studies and contact you about studies that are high quality, address imporant questions in primary care, and are led by reputable research organisations.
Work with study sponsors to ensure that practices are compensated for the resources invested in a study
Deliver Good Clinical Practice (GCP) training, which will contribute to your CPD points
Provide you access to other training and support as required
Not overload you with communications or requests
Not share your contact details beyond the Network without your permission
Want to become a Network Investigator?